Christian comic books & graphic novels that help lead your kids to a life of faith.
Inspiring your kids to read the Bible can be tough, especially with cell phones, video games, and social media competing for their attention.
Giving your kids an awesome Christian comic book, graphic novel, or book can change their lives! We help families like you find trustworthy Christian books to help inspire your kids to fall in love with reading the Bible and to live a life of faith. Our wide range of award-winning pastor and parent approved books engage kid's imaginations and encourage them to dig deeper into the Scriptures. It is our prayer that your kids will fall in love with the awesome characters, the action packed stories, the cool comic book art, all the while learning about great BIBLE HEROES they can look up to in their own lives.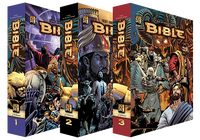 KINGSTONE BIBLE TRILOGY
The Kingstone Bible is the most complete graphic adaptation of the Bible ever created. This Kingstone Bible trilogy contains all 66 books of the Bible and is over 2000 pages in length. An amazing illustrated Bible set for every home bookshelf.
BUY NOw FOR $59.99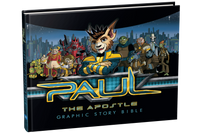 Paul the Apostle: Graphic Story Bible (Hardcover 144 pages)
Experience the true Bible story of Paul the Apostle from the Book of Acts using awesome cartoon creatures and an action packed futuristic universe. Great for kids who love Lord of the Rings, Star Wars, and Chronicles of Narnia.
BUY NOW for ONLY $16.99
Graphic Story Bible Box Set
The Graphic Story Bible takes your kids on an action-packed adventure through the New Testament. Kids fall in love with the characters, the COMIC BOOK art, all the while learning about great Bible Heroes they can look up to in their own lives.
Buy Now Only $30
We have a family friendly book for every child!
---
Testimonials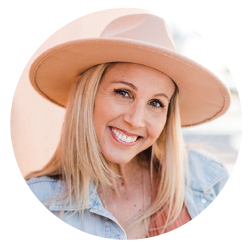 Erin Weidemann, founder of Truth Becomes Her and author of the best-selling Bible Belles series
I absolutely love the Graphic Story Bible series + Beartruth Books and so does my daughter! We have both been profoundly impacted by these resources: the messages, design and beautiful artwork have made these stories came alive for us. We have loved strengthening our faith through these graphic novels. They are well written, beautifully illustrated, biblical and encouraging!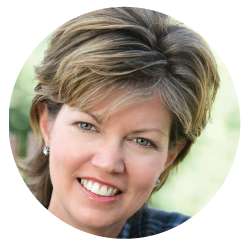 Lynn Vincent, #1 New York Times bestselling author of Heaven is for Real
Paul the Apostle is an engaging and contemporary take on a towering figure in both Christianity and the history of the Western world. Crisply drawn and compulsively readable, Paul the Apostle takes readers on a journey that is sometimes dark and often humorous . Supporting Scripture references are discretely placed, making this an appealing read for history buffs, graphic novel fans, and believers. I loved it!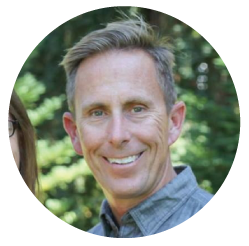 Dr. Shawn Beaty, Senior Pastor Clovis Hills Community Church
Paul the Apostle: A Graphic Novel is a wonderful blend of historical and Biblical accuracy in a futuristic comic book. My kid's keep going back to it!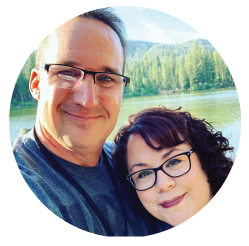 Scott Pittman, Middle School Pastor, Shadow Mountain Community Church El Cajon, California
I love Beartruth Books because their Christian comic book and graphic novel ministry tools point kids to the Bible. Whenever you can bring the Bible alive and get students interested in reading it on their own, it's a big win!
these churches & podcasts love our books!